AmaTerra has another FAA Unmanned Aircraft Systems Certified Drone Pilot!
We are happy to announce that AmaTerra GIS Specialist, Cameron Michael, has joined Eliza Vermillion as an FAA-certified Unmanned Aircraft Systems (UAS; aka "drone") pilot. It's quite an achievement to pass the FAA's rigorous certification test, which is required through 14 CFR Part 107 (commonly "Part 107) guidelines.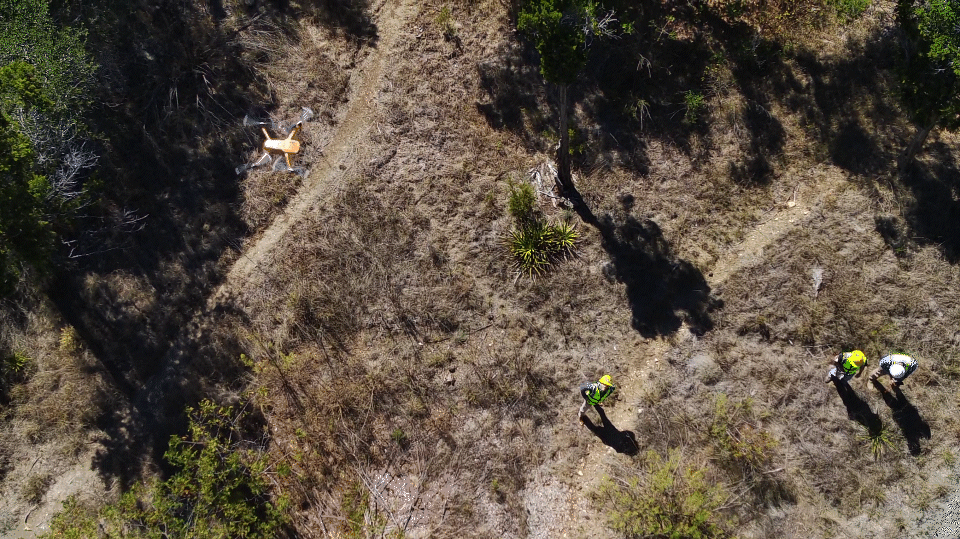 The AmaTerra Drone team monitoring a UAS flight.
If you'll pardon the pun, AmaTerra's drone program has really been... (erm...) taking off! In the past few months, our team of has deployed our drone to map trails and proposed wetlands and generate detailed, high-resolution 3d surface models using Structure from Motion (SFM) photogrammetry.
We are so excited to have Cameron grab the controls, too!